Vishay Intertechnology MLCCs Now Available With Reduced Lead Times
Vishay's MLCC Division Completes Expansion Project to Increase Production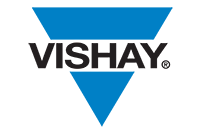 MALVERN, Pa. — July 15, 2019 — In keeping with the company's commitment to supporting its multilayer ceramic capacitor customers, Vishay Intertechnology, Inc. (NYSE: VSH) today announced new reduced lead times for its MLCCs.
"In response to the global MLCC shortage, our MLCC division undertook a capacity expansion project to increase production output," said Dave Valletta, executive vice president, worldwide sales, at Vishay. "The project is completed and our expanded capabilities are now allowing us to significantly reduce MLCC lead times to better serve our broad customer base around the world."
Excluding transit, Vishay's MLCCs are now available with leads times as low as in the mid 10-weeks range for Military / Hi-Rel and RF / Hi-Frequency MLCCs, and in the lower 10 weeks range for commercial and automotive MLCCs.
Further information is available from local sales representatives and authorized distributors, for which contact information may be found at http://www.vishay.com/company/contacts/.
Vishay manufactures one of the world's largest portfolios of discrete semiconductors and passive electronic components that are essential to innovative designs in the automotive, industrial, computing, consumer, telecommunications, military, aerospace, and medical markets. Serving customers worldwide, Vishay is The DNA of tech.® Vishay Intertechnology, Inc. is a Fortune 1,000 Company listed on the NYSE (VSH). More on Vishay at www.vishay.com.



https://twitter.com/vishayindust


https://www.facebook.com/VishayIntertechnology
###