MLCCs von Vishay Intertechnology sind jetzt
schneller lieferbar
Vishays MLCC-Abteilung hat ihre Produktionskapazität gesteigert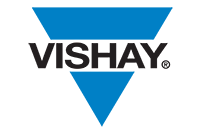 MALVERN, Pa. – 15. Juli 2019 – Vishay Intertechnology, Inc. (NYSE: VSH) hält sich an sein Versprechen, die Abnehmer seiner Multilayer-Keramikkondensatoren in jeder Hinsicht zu unterstützen, und hat dafür gesorgt, dass seine MLCCs jetzt schneller liefer­bar sind.
"In Reaktion auf die weltweite MLCC-Knappheit hat unsere MLCC-Abteilung ein Projekt zur Steigerung der Produktionskapazität durchgeführt", sagte Dave Valletta, bei Vishay als Executive Vice President für den weltweiten Vertrieb verantwortlich. "Nach dem erfolgreichen Abschluss dieses Projekts können wir jetzt unsere Kunden in aller Welt wesentlich schneller mit MLCCs beliefern."
Die Lieferzeiten für Militär/Hi-Rel- und Hochfrequenz-MLCCs liegen jetzt nur noch im mittleren 10-Wochen-Bereich und für kommerzielle und Automotive-MLCCs im unteren 10-Wochen-Bereich (Transportzeiten nicht eingerechnet).
Weitere Informationen erhalten Sie durch die lokalen Vishay Vertriebsbüros und autorisierten Distributoren. Deren Kontaktdaten finden Sie unter http://www.vishay.com/company/contacts/.
Vishay bietet eines der weltweit größten Angebote an diskreten Halbleiterbauelementen und passiven elektronischen Bauteilen, die innovative Designs ermöglichen und in den unterschiedlichsten Märkten Verwendung finden – von Automobilindustrie über Computer, Consumer-Produkte und Telekommunikation bis hin zu Luft-/Raumfahrt-/Wehrtechnik und Medizintechnik. Mit seinem weltweiten Kundenstamm ist Vishay The DNA of tech.® Vishay Intertechnology, Inc. zählt zu den Fortune-1000-Unternehmen und ist an der New Yorker Börse (NYSE) unter dem Tickersymbol VSH notiert. Weitere Informationen über Vishay finden Sie unter www.vishay.com.



https://twitter.com/vishayindust


https://www.facebook.com/VishayIntertechnology
###