Vishay Coronavirus (COVID-19) Update (March 13, 2020)
Important Information for Our Customers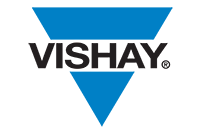 Dear Valued Customer,
As you undoubtedly know, COVID 19 has now escalated to the point of officially being called a global pandemic, expanding beyond Asia, into Europe and the Americas as well. We understand the concern this is causing our customers.
Vishay is committed to do its part to protect its workers and to help prevent the spread of the virus to people everywhere. We have instituted our own "stay at home" policies, and have – and will continue to – follow whatever guidelines and rules are established by various regulatory agencies around the world.
Please know that we remain equally committed to servicing your business as best we can under the circumstances!
There are now new quarantines being established in several countries worldwide, Italy and the Philippines for example, but none have required curtailing of any Vishay operations.
As of today, all Vishay manufacturing facilities worldwide continue to operate normally. Also, as previously announced, our facilities in China, where we had extended New Year holidays due to the virus, are also back up and running, and on average, we are back to better than 90% of pre-holiday capacity at these plants.
Obviously, the situation is fluid and can change. We will continue to provide updates as soon as they become available, and of course, your local Vishay sales representative can provide additional detail on your specific orders.
Thank you for your understanding.
Best regards,
David Valletta
Executive VP, Worldwide Sales
Vishay manufactures one of the world's largest portfolios of discrete semiconductors and passive electronic components that are essential to innovative designs in the automotive, industrial, computing, consumer, telecommunications, military, aerospace, and medical markets. Serving customers worldwide, Vishay is The DNA of tech.® Vishay Intertechnology, Inc. is a Fortune 1,000 Company listed on the NYSE (VSH). More on Vishay at www.vishay.com.



https://twitter.com/vishayindust


https://www.facebook.com/VishayIntertechnology
###