Power ICs - microBRICK® - DC/DC Regulator Module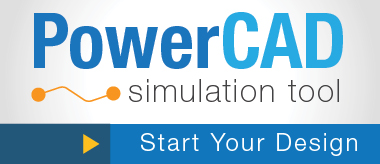 Design fast, run cool with microBRICK, the smallest DC/DC regulator on the market
New 6 A, 20 A, and 25 A microBRICK synchronous buck regulator modules deliver increased power density and efficiency for point of load (POL) converters
 
Offered in a 10.6 mm by 6.5 mm by 3 mm package, the Vishay Siliconix SiC931, SiC951, and SiC967 are the smallest such devices on the market — with the lowest height — and feature wide input voltage ranges from 4.5 V to 60 V
 
Our PowerCAD simulation tool provides a fast and convenient way to test and optimize DC/DC circuits built with Vishay's microBRICK modules.
Showing 1 to 3 of 3 entries
Click the buttons to sort the table between ascending, descending, and off. Filter by click and drag or ctrl-click to select multiple items.
Part Number

▲

▼

Status

▲▼

Product Image

▲▼

Description

▲▼

▲▼

▲▼

▲▼

▲▼

▲▼

▲▼

▲▼

▲▼

Internal Bias Reg.

▲▼

▲▼

Enable (Y/N)

▲▼

▲▼

Over Temp_Protection

▲▼

Protection

▲▼

Light Load Mode

▲▼

▲▼

Package

▲▼

▲▼

New


Enlarge

4.5 V to 18 V input, 20 A microBRICK® DC/DC regulator module

4.5

18

0.6

5.5

20

600

2000

Yes

Yes

Internal

Yes

Yes

Yes

OVP, OCP, UVP/SCP, OTP, UVLO

Power save

95

PowerPAK MLP60-A6C

10.6 x 6.5 x 3

New


Enlarge

4.5 V to 20 V input 25 A microBRICK® DC/DC converter with PMBus

4.5

20

0.3

5.5

25

300

1500

Yes

Yes

Internal

Yes

Yes

Yes

OVP, OCP, UVP/SCP, OTP, UVLO

Power save

96.6

PowerPAK MLP59-A6C

10.6 x 6.5 x 3

New


Enlarge

4.5 V to 60 V input, 6 A, microBRICK® DC/DC regulator module

4.5

60

0.8

15

6

100

2000

Yes

Yes

Internal

Yes

Yes

Yes

OVP, OCP, UVP/SCP, OTP, UVLO

Power save mode

95

PowerPAK MLP54-A6C

10.6 x 6.5 x 3