Vishay wurde mit dem TTI Supplier Excellence Award
für Europaausgezeichnet
Das Unternehmen ist weiter­hin "Platin"-Lieferant in der Region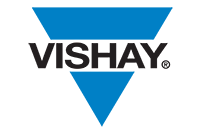 Malvern, Pennsylvania (USA) – 21. Juli 2020 – Vishay Intertechnology, Inc. (NYSE: VSH) gibt bekannt, dass das Unternehmen einen Supplier Excellence Award durch TTI erhalten hat, welcher den Beitrag von Vishay zur operativen Geschäftstätigkeit von TTI würdigt. Durch die Auszeichnung zählt Vishay zu den "Top-five"-Herstellern, die durch TTI in Europa vertreten sind. Die erneute Auszeichnung – für Europa zum neunten Mal in Folge – verleiht Vishay weiterhin den "Platin"-Lieferantenstatus in der Region. Der "Platin"-Status ist die höchste von TTI vergebene Auszeichnung für Lieferanten; Voraussetzung dafür sind fünf ausgezeichnete Jahre in Folge.
TTI ist ein autorisierter. auf passive und elektromechanische Bauelemente, diskrete Halbleiter sowie Steckverbinder spezialisierter Distributor. Das Unternehmen ist weltweit für Kunden aus der Industrie, Wehrtechnik, Luft-/Raumfahrt und Consumerelektronik-Branche der Distributor der Wahl. Vishay zählt zu den weltgrößten Herstellern von diskreten Halbleiterbauelementen und passiven elektronischen Bauteilen.
Das TTI Supplier Awards Programm bewertet die Qualität von Lieferanten anhand folgender Kriterien: pünktliche Lieferung, Anlieferqualität, Kundenzufriedenheit mit der Produktqualität, Qualität der Auftragsabwicklung, Vertriebsunterstützung, Geschäftsbetrieb und Geschäftsmodell. Die Gewinner werden nach einem Punktesystem ermittelt.
"Vishay unterstützt TTI weiterhin in hervorragender Weise und verbessert ständig seine operative Exzellenz, um den strengen Anforderungen unseres Programms gerecht zu werden", sagte Glyn Dennehy, Präsident von TTI EMEA. "Wir freuen uns, die Leistungen des Unternehmens erneut mit unserem renommierten Supplier Excellence Award zu würdigen, der die Zusammenarbeit unserer beiden Unternehmen bei der Bereitstellung von erstklassigem Service für unsere Kunden symbolisiert.
"Wir sind stolz darauf, dass unser Engagement in Europa mit einem Supplier Excellence Award gewürdigt wird und dass wir weiterhin ein "Platin"-Lieferant für TTI in der Region sind", sagte Dave Valletta, Executive Vice President, Worldwide Sales, bei Vishay. "Wir stehen jedes Jahr in harter Konkurrenz um diese Anerkennung – es ist somit keine einfache Leistung, sie neun Jahre in Folge zu erhalten. Die Auszeichnung spricht für unser Engagement für kontinuierliche Verbesserung und hervorragenden Kundendienst sowie die Stärke unserer Geschäftsbeziehung zu TTI".
Vishay bietet eines der weltweit größten Angebote an diskreten Halbleiterbauelementen und passiven elektronischen Bauteilen, die innovative Designs ermöglichen und in den unterschiedlichsten Märkten Verwendung finden – von Automobilindustrie über Computer, Consumer-Produkte und Telekommunikation bis hin zu Luft-/Raumfahrt-/Wehrtechnik und Medizintechnik. Mit seinem weltweiten Kundenstamm ist Vishay The DNA of tech.® Vishay Intertechnology, Inc. zählt zu den Fortune-1000-Unternehmen und ist an der New Yorker Börse (NYSE) unter dem Tickersymbol VSH notiert. Weitere Informationen über Vishay finden Sie unter www.vishay.com.



https://twitter.com/vishayindust


https://www.facebook.com/VishayIntertechnology
###